It is almost embarrassing how easy daffodils are to grow in most zones! They really have no objection to very cold temperatures and show their pretty faces as early as February.
Last winter, while on a visit to up-state South Carolina, near Abbyville, the roadway found it's way long side of several abandoned and forgotten homes, but yet the yards were still thick with beautiful, bright yellow flowers being tossed by the afternoon's almost freezing breeze! I remember thinking how brave those sweet little yellow flowers are just swaying and skipping, oblivious to the cold!
Here is the painting I created in tribute to these beautiful little treasures.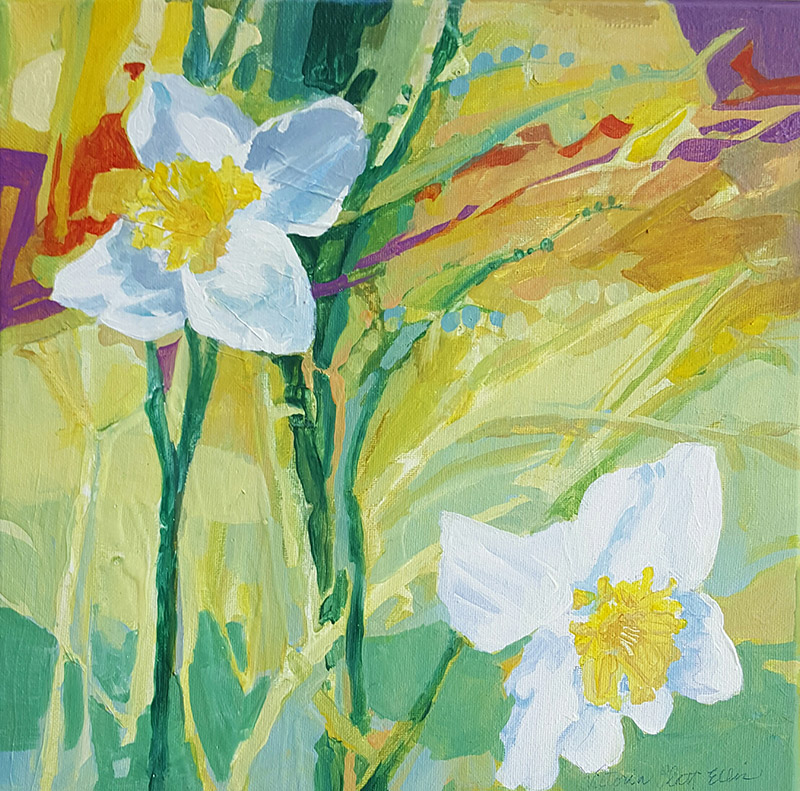 This poem by William Wordsworth about this lovely flower is a favorite of mine that I would like to share with you.
By William Wordsworth
15 April 1802
I wandered lonely as a cloud
That floats on high o'er vales and hills,
When all at once I saw a crowd,
A host of golden daffodils;
Beside the lake, beneath the trees;
Fluttering and dancing in the breeze.
Continuous as the stars that shine
And twinkle on the milky way,
They stretched in never ending line
Alone the margin of the bay.
Ten thousand I saw at a glance;
Tossing their heads in sprightly dance.
The waves behind them danced, but they out did the sparkling waves in glee:
A poet could not be gay, in such a jocund company:
I gazed and gazed- but little thought
What wealth the show to me had brought
For aft, when on my couch I lie
In vacant or in pensive mood,
They flash upon that inward eye
Which is the bliss of solitude;
And then my heart with pleasure fills
And dances with the daffodils !