Azaleas break into full bloom in the spring. When pressed to write a few fun facts about azaleas, I realized how little I actually knew about these beautiful little flowers! I have always seen them in bunches ... and I do mean mega bunches!
As a young girl, I remember working in the local drugstore (Kramer's Pharmacy) as a soda jerk. As it was springtime, school was out, and I would watch the many, many vehicles from all over the country, lined up as far as the eye could see! They were all filing through Azalea Park, right in the middle of town to see the endless mounds of pink!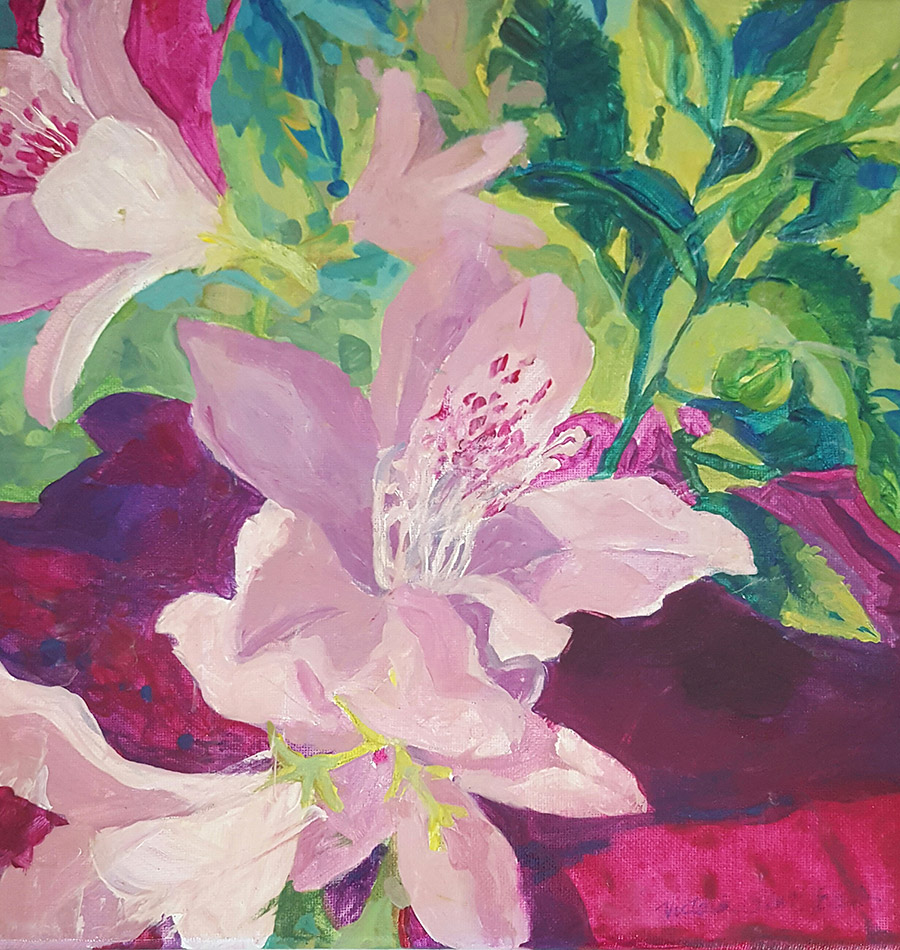 The blooms only last about a week, but the "show" of pale pinks, variegated pink throats, solid magenta, solid reds and snowy white azaleas is well worth the trip downtown!
Somewhere during this blooming season, Summerville YMCA  hosts The Flowertown Festival (which takes place in Azalea Park) where many Summervillians show off their special talents and invite all from far and wide to come see how beautiful azaleas are!